The ZM Industrial Operations Building is located on the southwest corner of a fuel tank terminal in the industrial district of Lusaka, Zambia. A busy and chaotic traffic of trucks, vans and bicycles runs along the unpaved road leading to the site. The dynamic activity of this road is made visible inside the plot through a permeable boundary that is visible to the eye, in contrast to the succession of block walls that characterise the city's plot boundaries and impoverish its image and public space. The project seeks to open up the plot to the street and vice versa, showing its activity to the outside.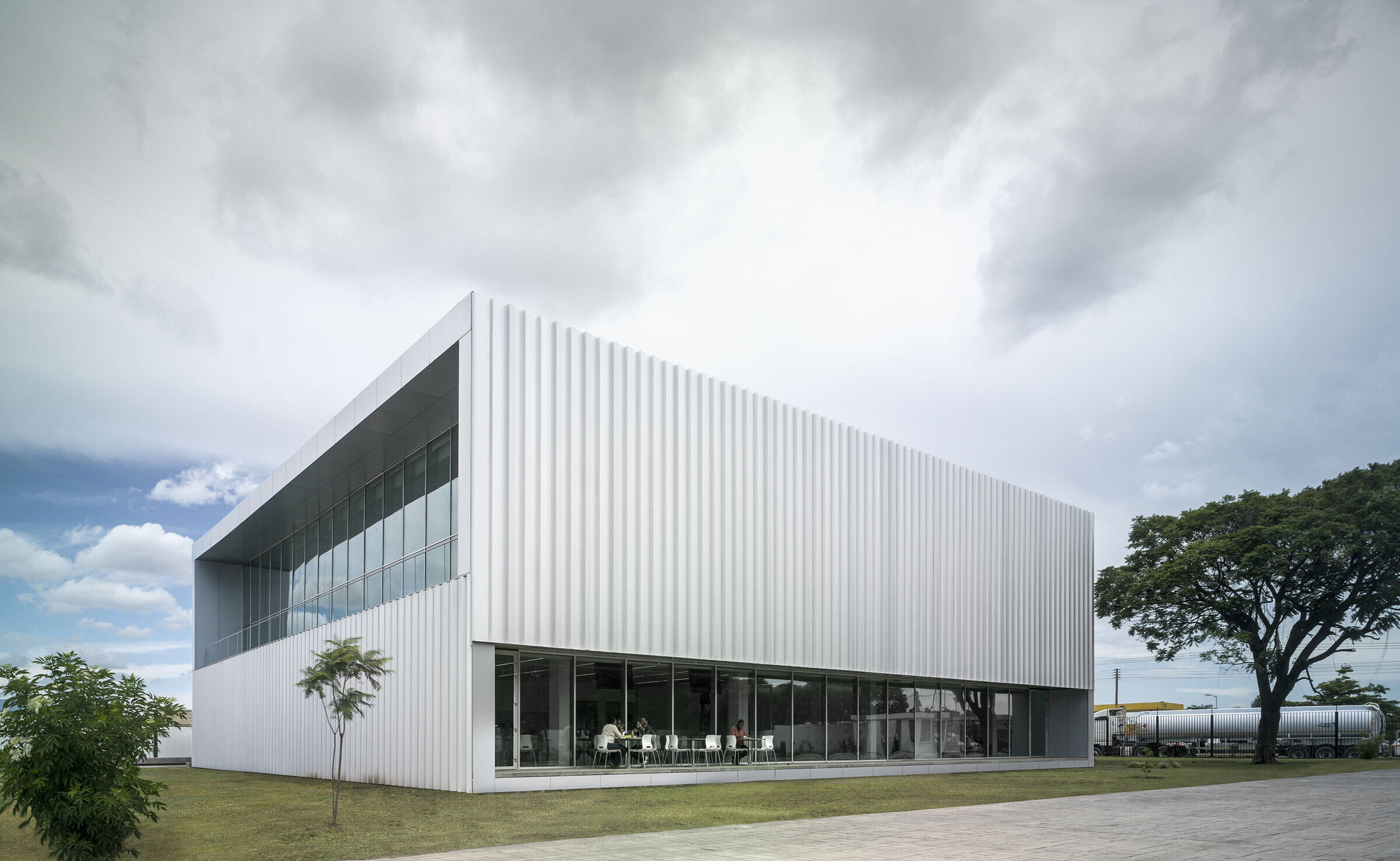 An abstract piece with a square floor plan that alternates opaque and transparent façade fronts is proposed. Although the piece is apparently similar on its different sides, each opening gives access to a different environment and opens views towards different areas. On the ground floor, access is through a covered entrance hall facing east, while on the opposite façade there is a covered terrace space. On the upper level, a double-height workspace opens to the north towards the fuel terminal while, again on the opposite façade, the meeting rooms are oriented towards the urban traffic.
In section, each level is resolved with clearly differentiated heights. On the ground floor there is a compression that seeks a relationship with the immediate surroundings, while the higher upper level is related to a more distant environment; with the horizon. Thus, on the ground floor there are two compressed exterior platforms generated by the setback of the glass façade, while on the first floor these glass fronts generate linear terraces that can be used for informal gatherings.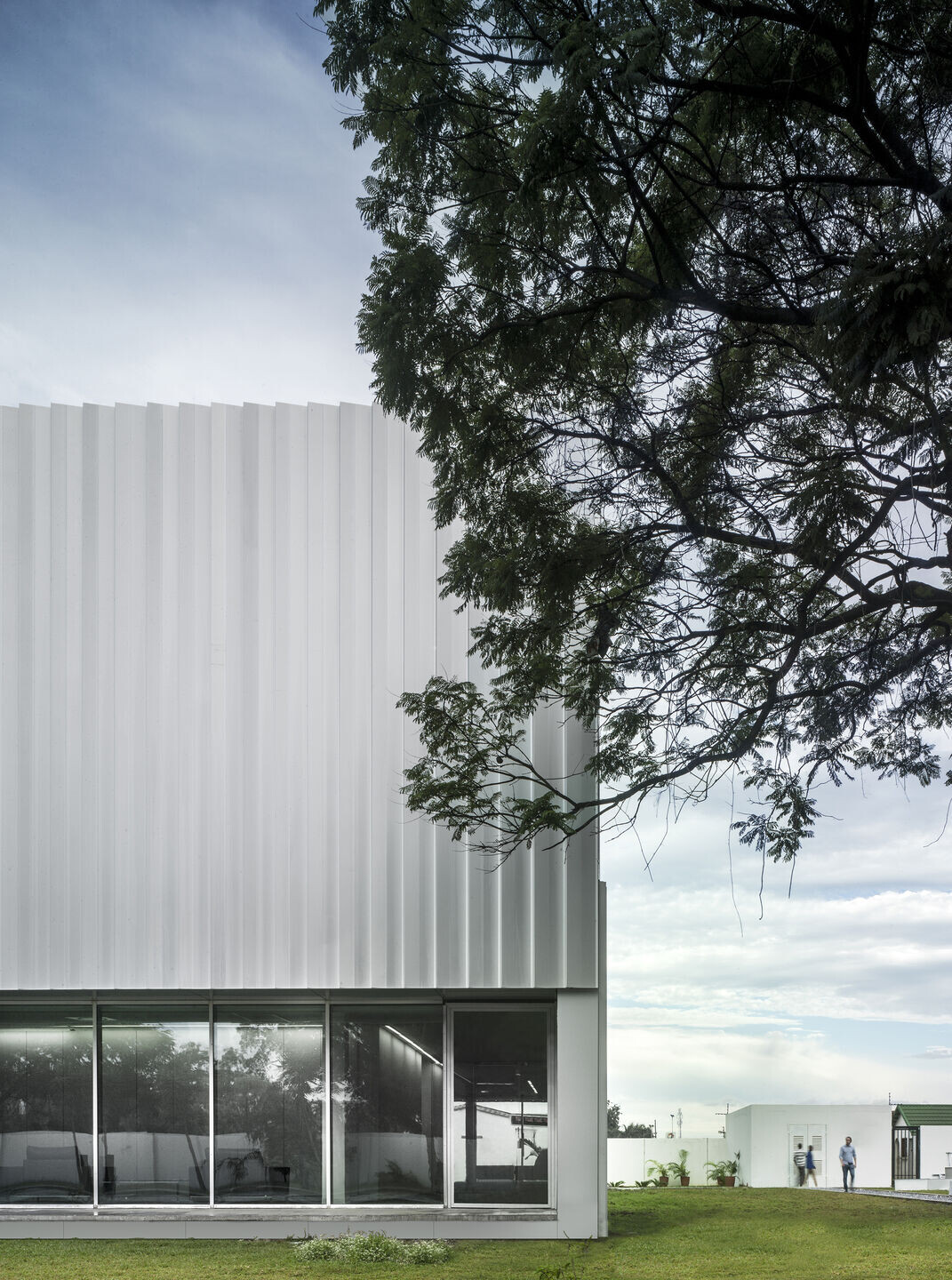 An enclosure formed by large aluminium profiles refers to the industrial environment while reacting to the reflections and gleams of the surrounding vegetation. The surrounding vegetation is intended as a transitional space between the industrial environment and the workspace. The building is located next to a large tree in the southwest corner which articulates the space around the building and gives it a more welcoming and friendly quality, linked to the lush nature of the country.