We worked on the architectural lighting of the space, used our craft glass-blown products, extracted dramatic shadows from the trees, and created a media art installation of three projectors stitched into one picture. Light scenarios change automatically during the day, creating a comfortable atmosphere for human biorhythms.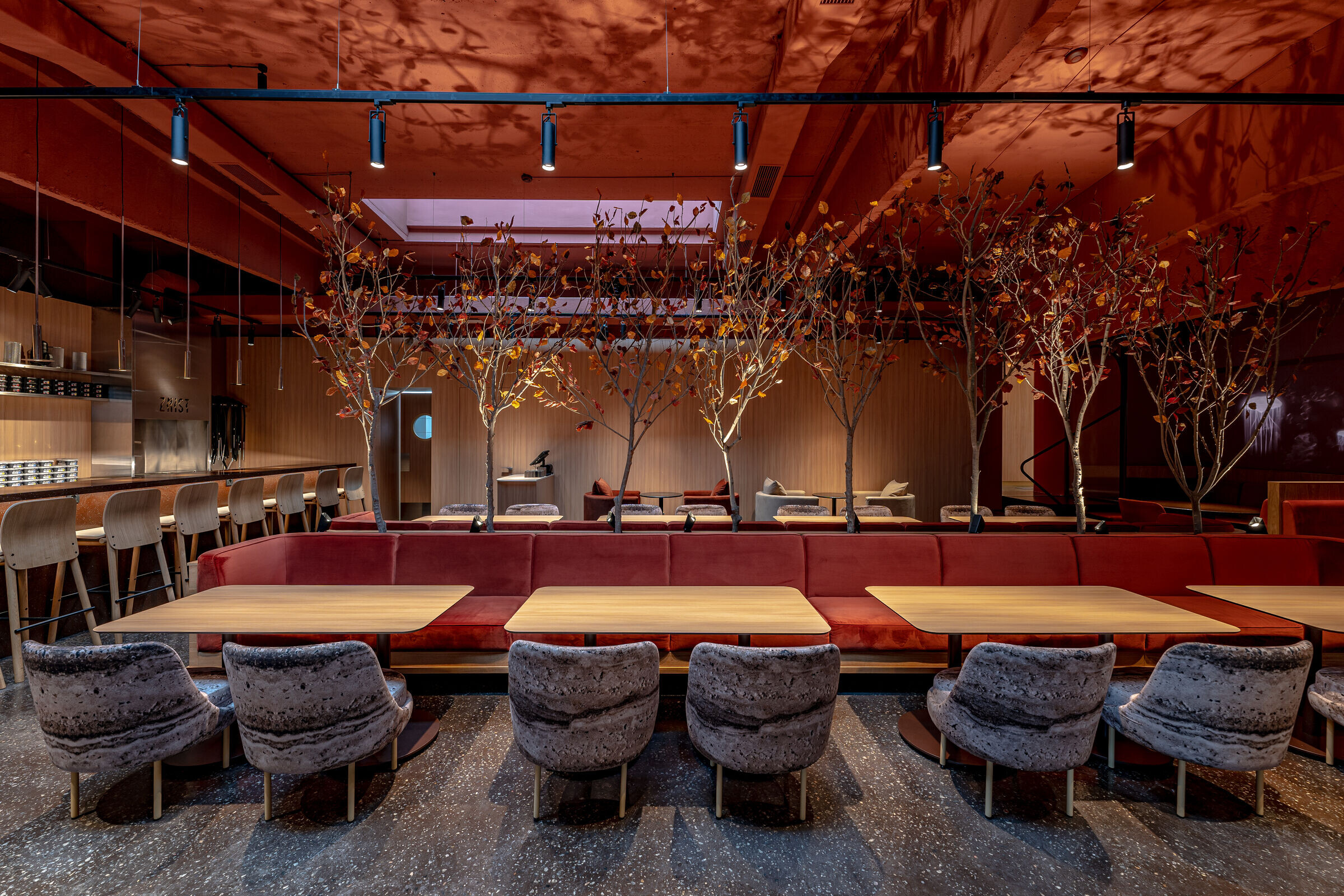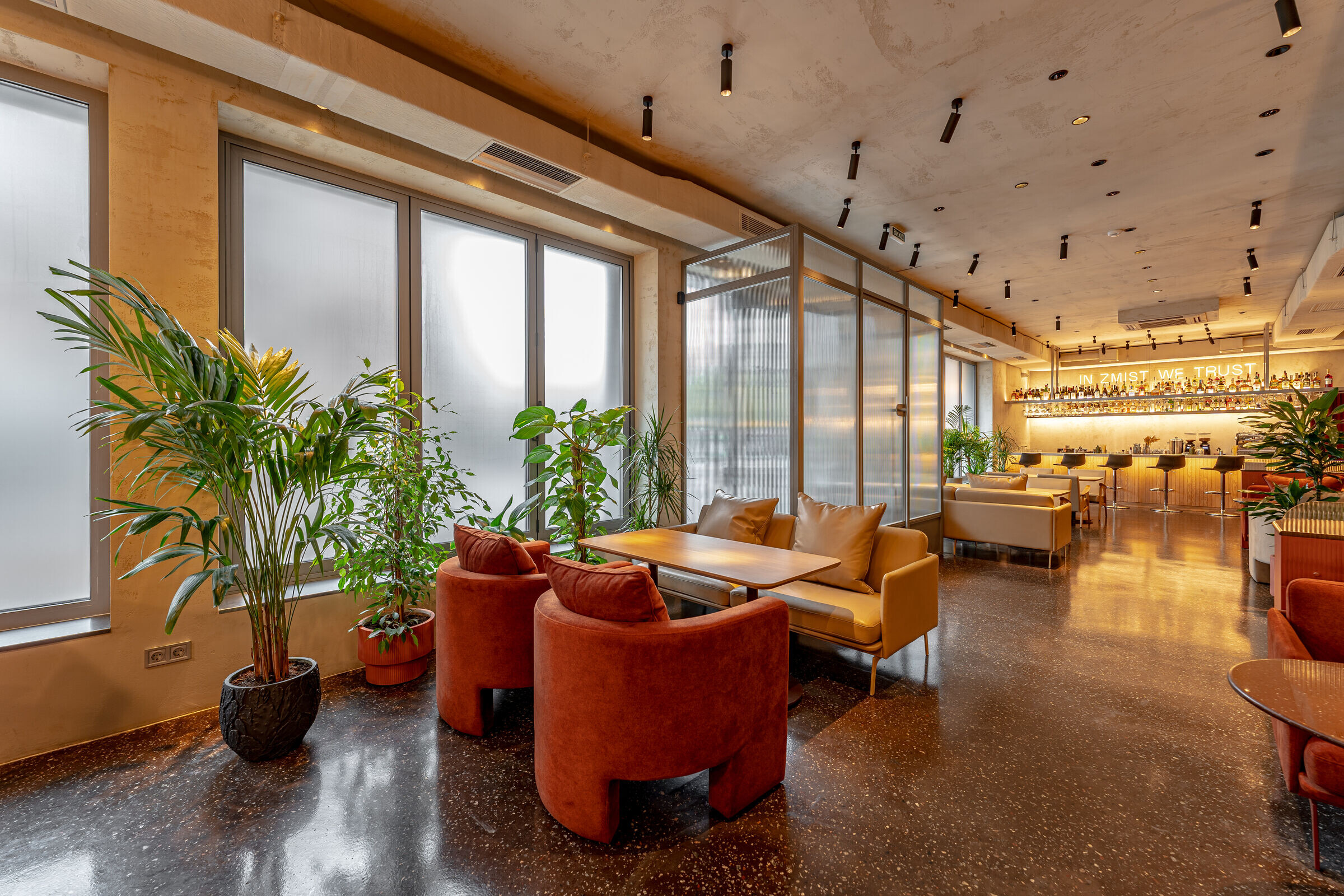 Since this is a hookah bar, we also worked on creating a smoke shadow effect. We also made media content that matched the atmosphere of the institution. In addition, we have thought out and programmed media content for different seasons and holidays. And if someone celebrates in the bar, for example, their birthday or wedding anniversary, everyone can order a personalized media greeting that will appear on the wall. All content and modes are linked together using our cloud server.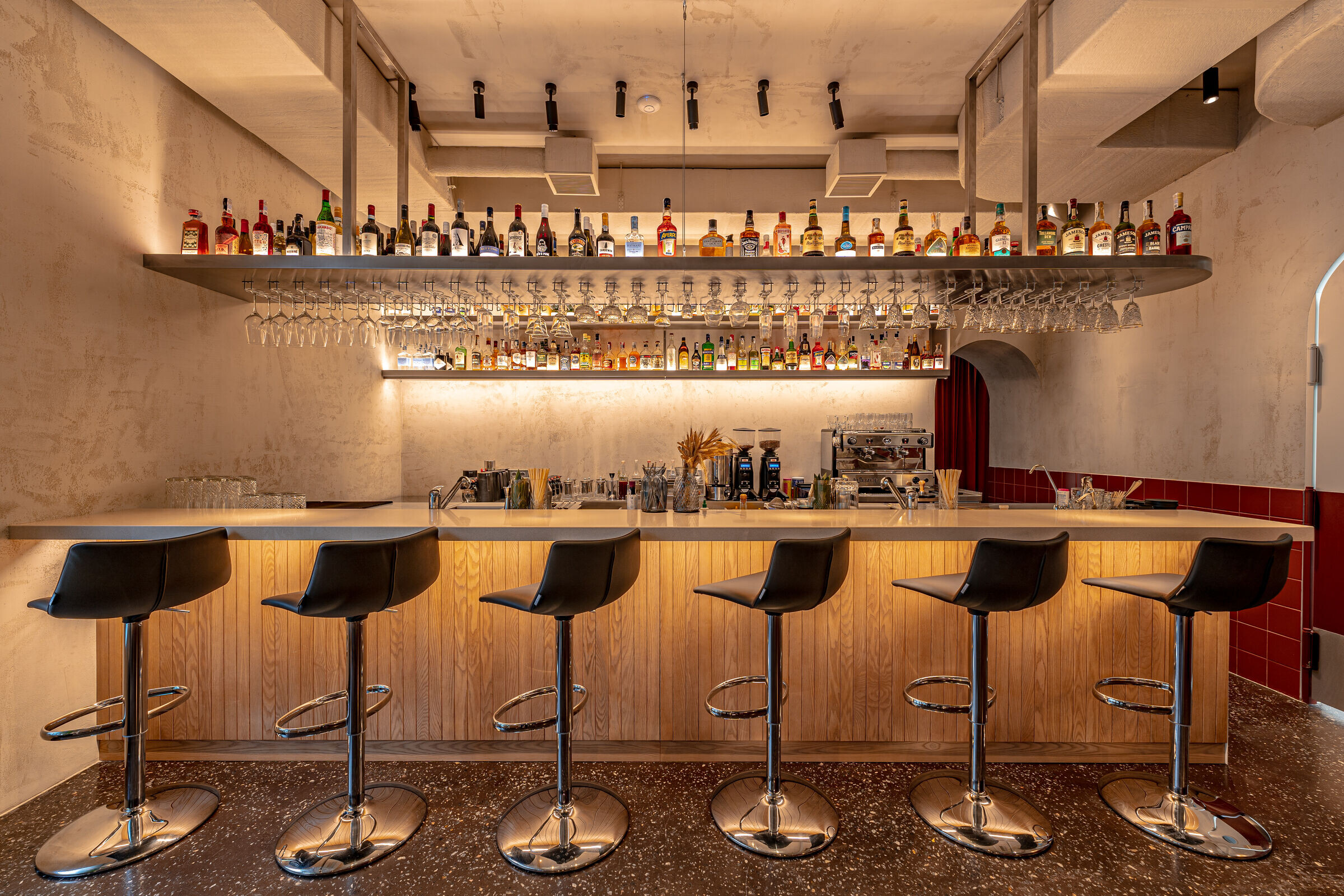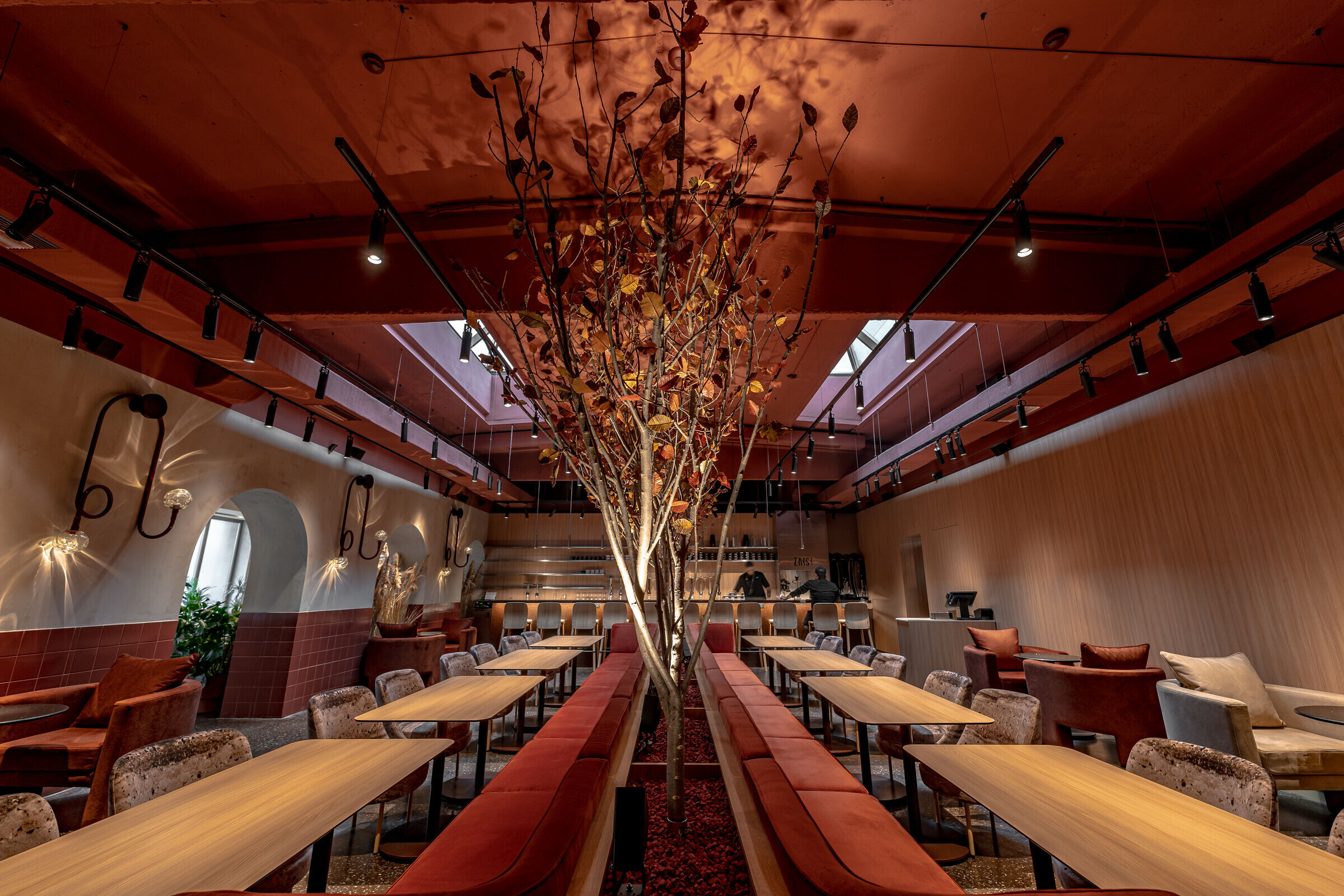 For this object, we developed lamps with narrow directional beams. We positioned them in such a way as to create sliding light and show shadows. We carefully worked out the percentages of the ratio of brightness, intensity, and accentuation of light for day and night lighting.