Located in Qom city, De Villa, designed by Rj Architects, seeks refuge in nature and establishes a clear relationship with the environment. The name of the house derives from the abbreviation De, meaning withdrawing from city life and encapsulating oneself in nature.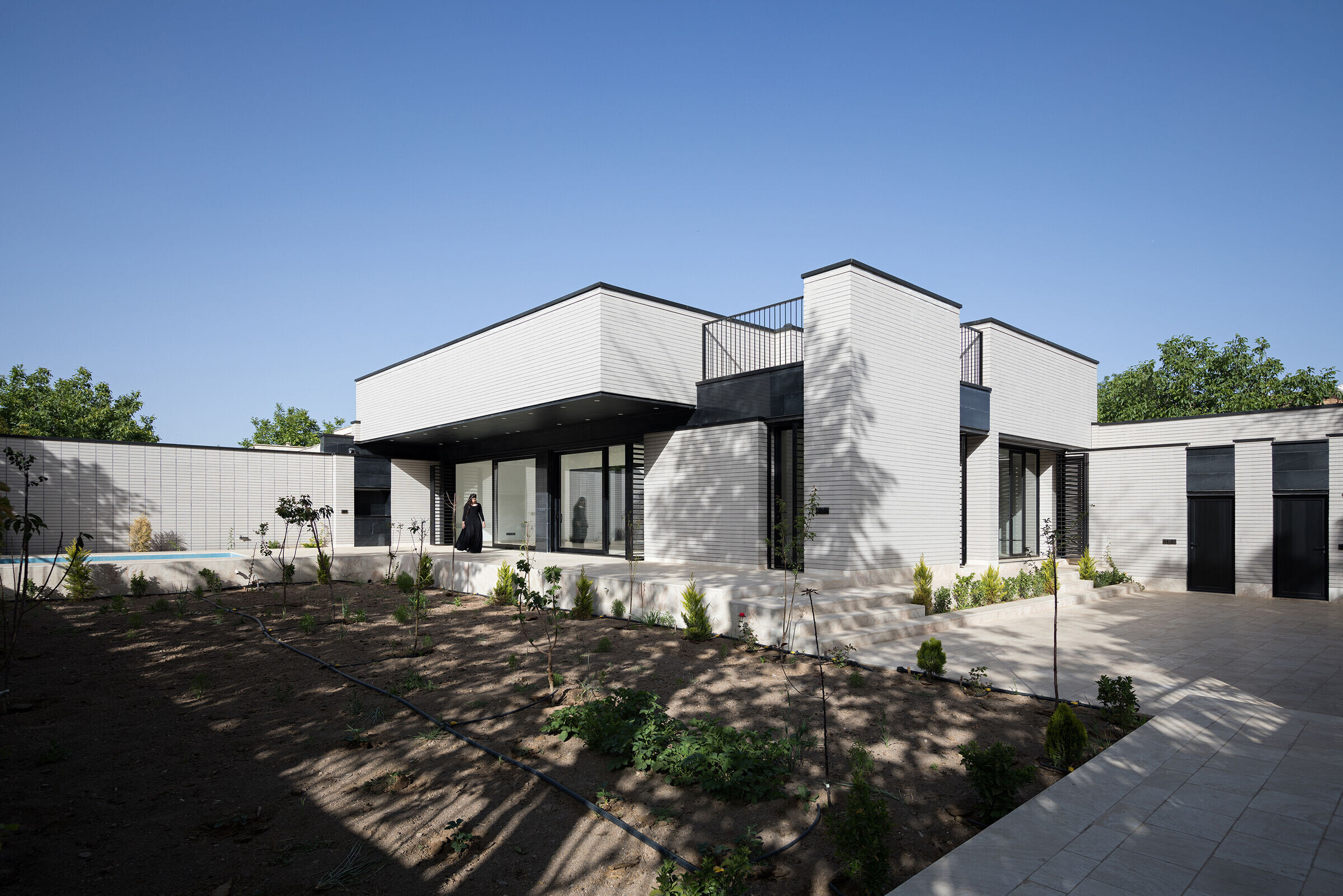 The plan evolved through the organization of spaces along axes of yards such that one can experience living in the heart of nature. Courtyards and open spaces enhance the visual appeal by providing natural viewpoints.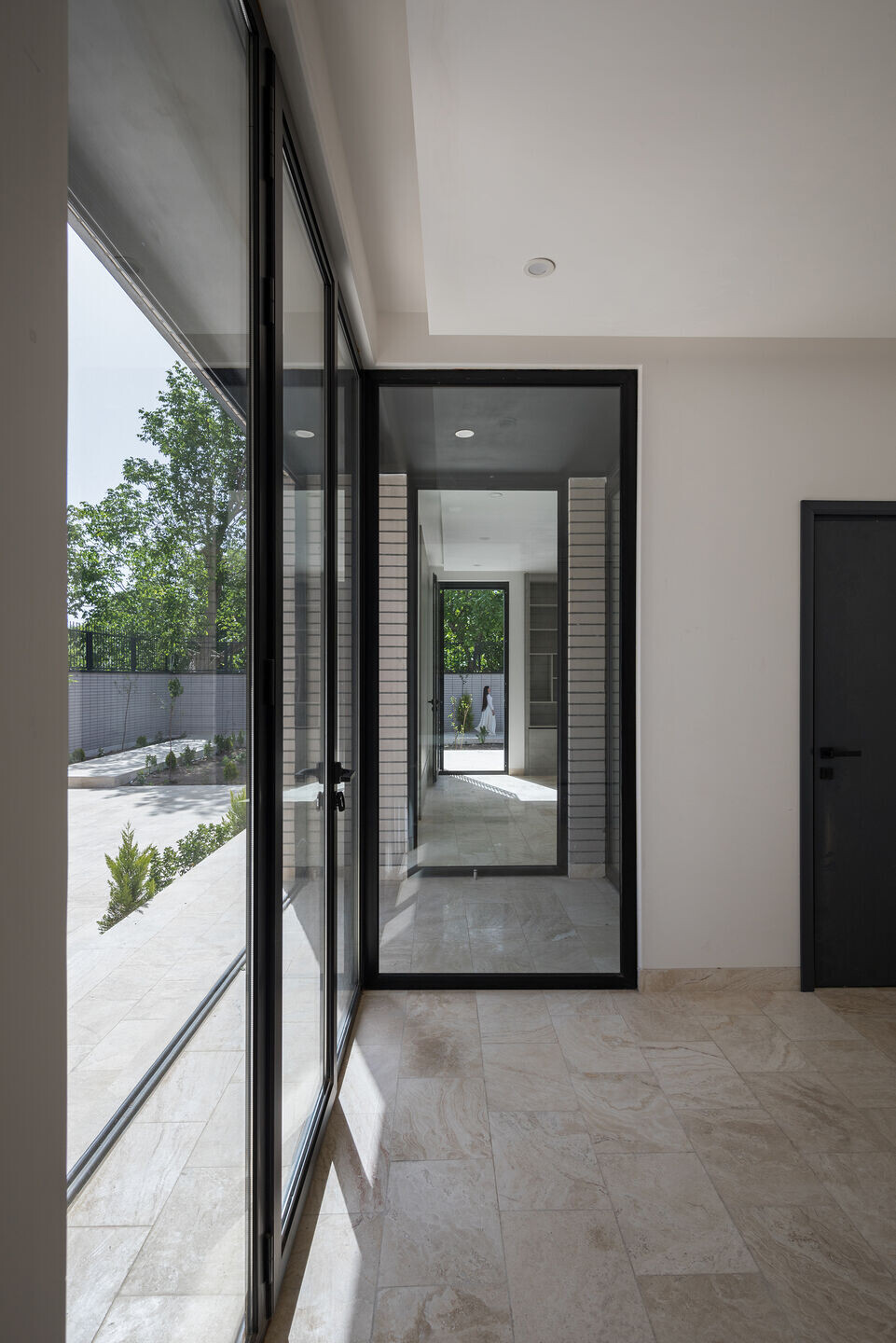 Spread over the ground, the house is placed at one level, with every room opening into an open space. The rooftop comprises an observatory deck where one can immerse themselves in the surrounding landscape.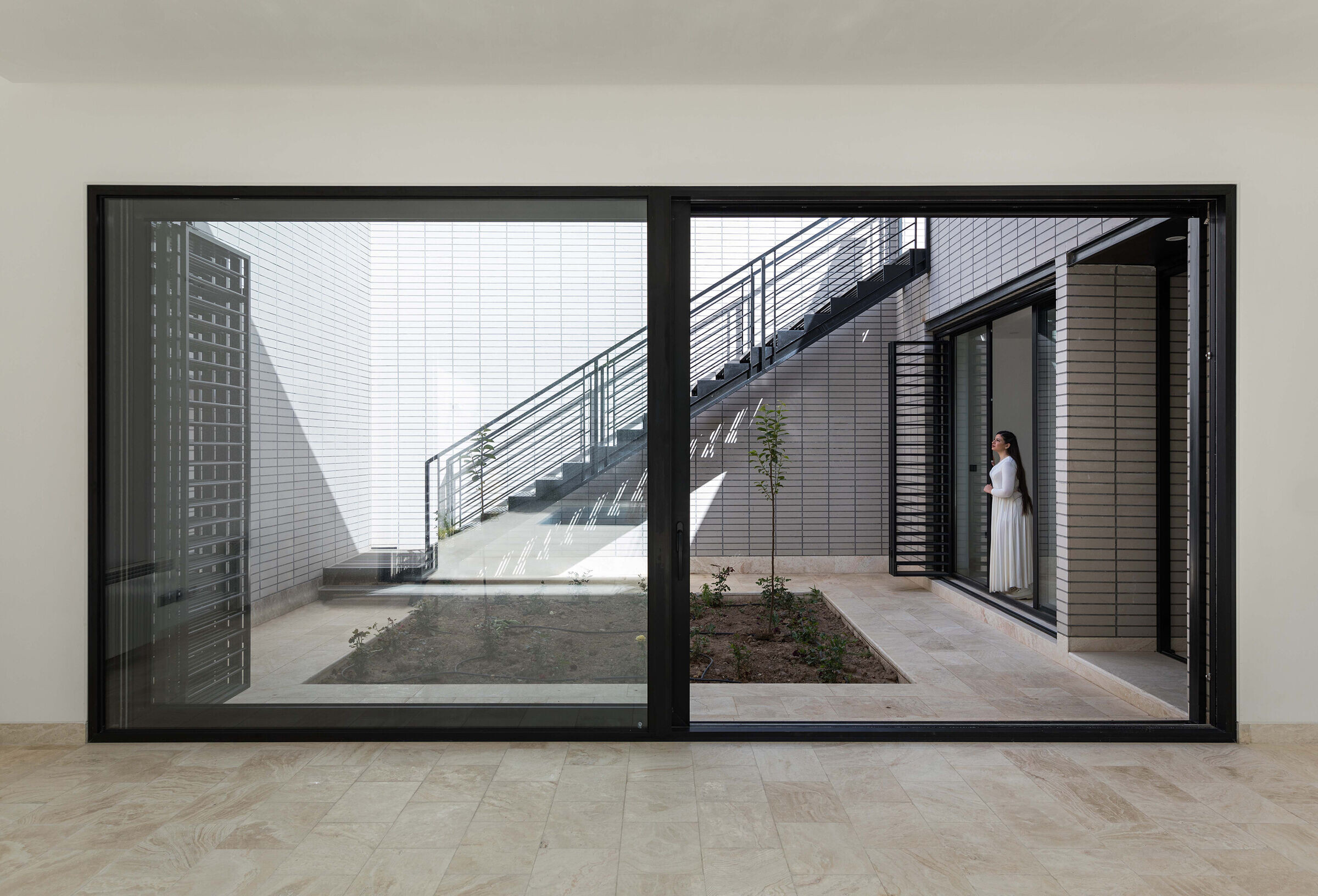 Clean geometry, extended plinths and seamless edges define the humble abode. Thus, the house encourages transparency and blurs the boundaries, thus creating a seamless connection with the outside.