A distinct sight amongst the post-war stucco and typical mid-century ranch-style houses of Venice Beach, architect Matthew Royce, director of M Royce architecture, designed his residence. Situated on a compact triangular site, the design takes inspiration from a plethora of international influences while holding its roots as a Venice Beach house.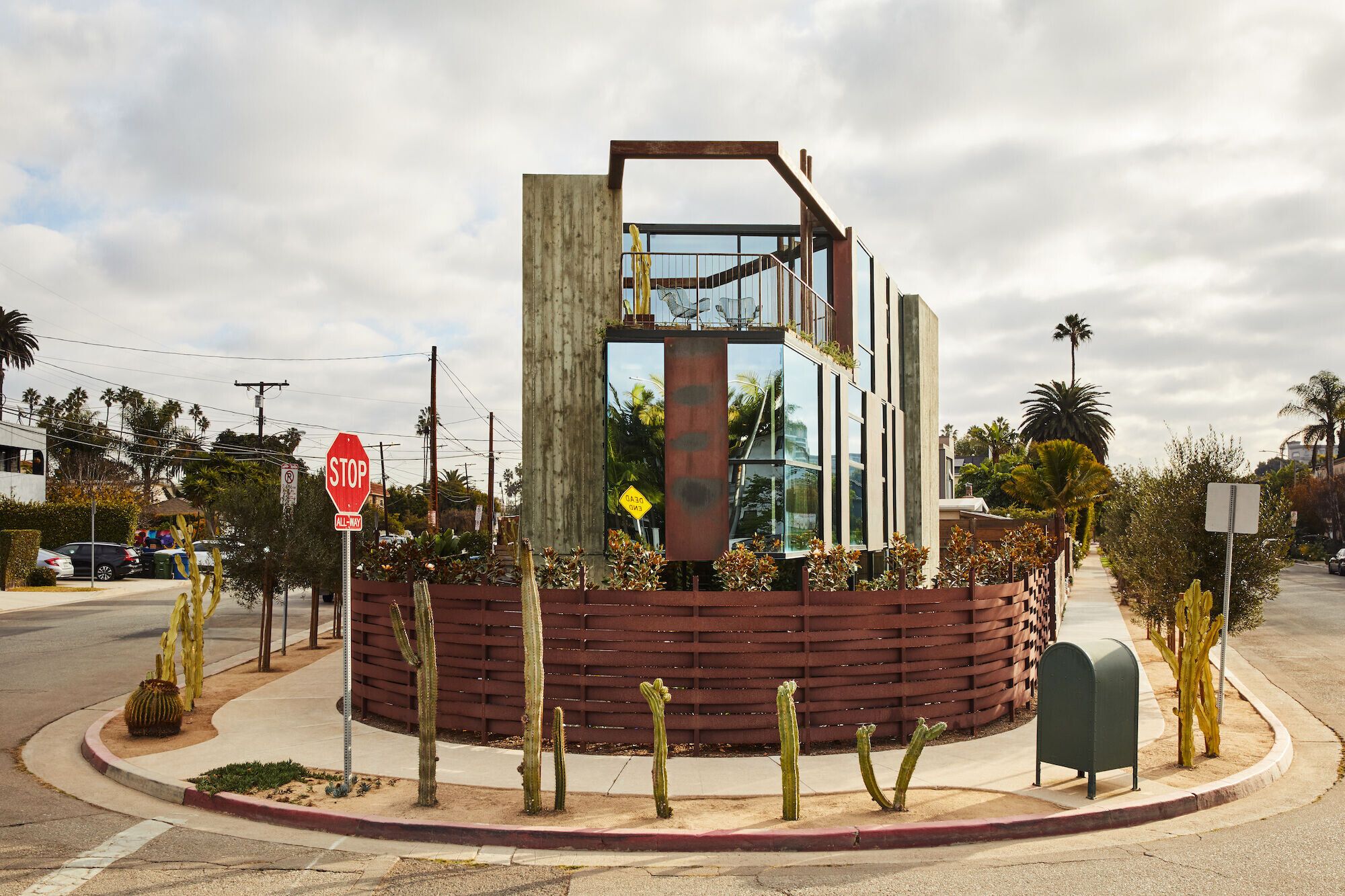 Built using an industrial material palette of board-formed concrete, raw copper and glass, intentionally left to weather and age, the house poses an ever-changing feel.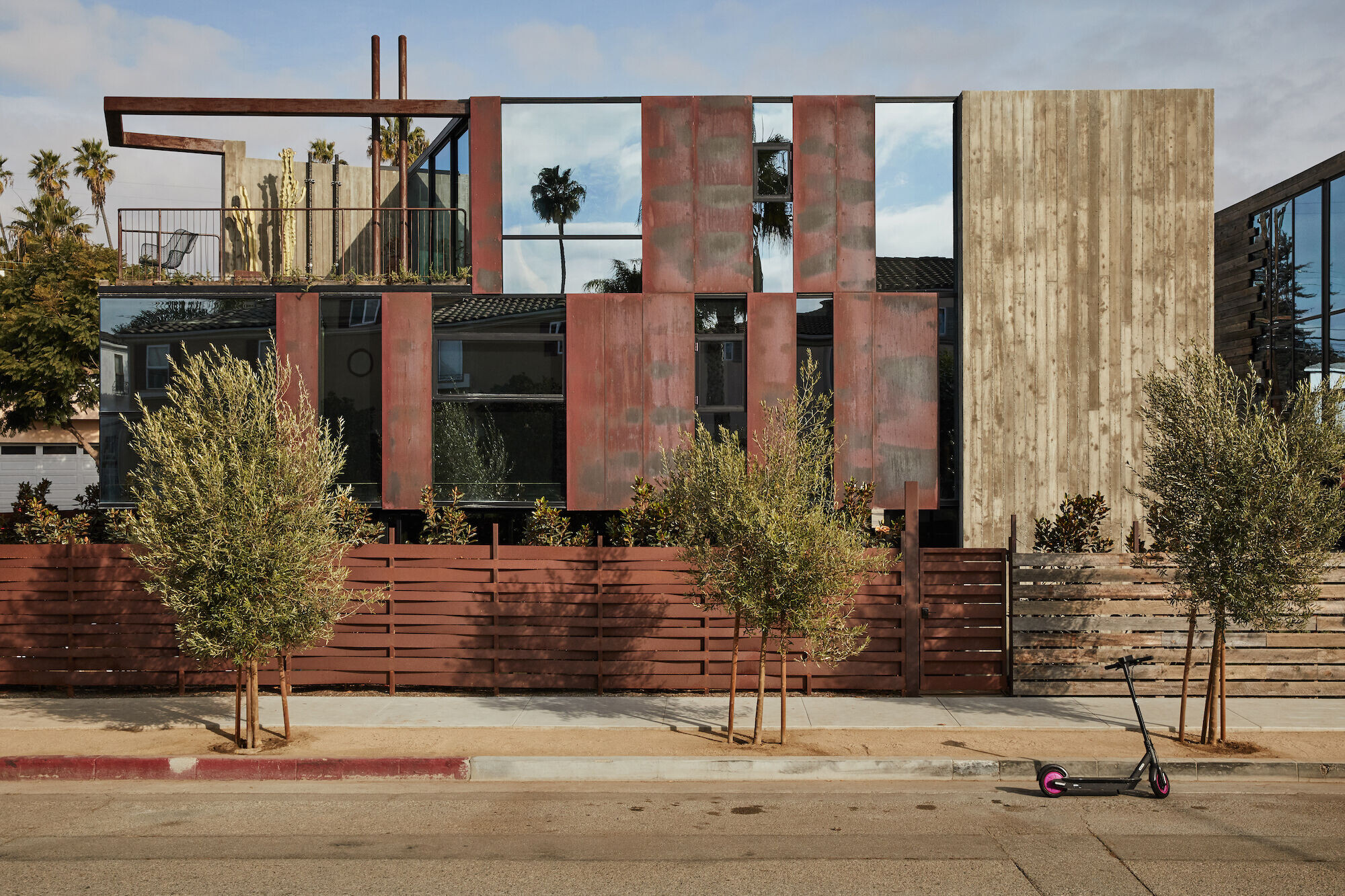 The design is inspired by the architect's trip to Iran in 2013, where grand villas in Kashan showcased elaborate basement rooms that would fill with snow every winter. These sunken courtyards generally had a water feature to encourage passive cooling. Further, a return stop at London added to the inspiration where every rowhouse had gaps between the sidewalk and basement, allowing light to seep in. These influences were translated into the design by carving out space between the house and the sidewalk. While everything above the ground maximised the tight footprint, the living spaces below enjoyed indirect natural light and sea breezes.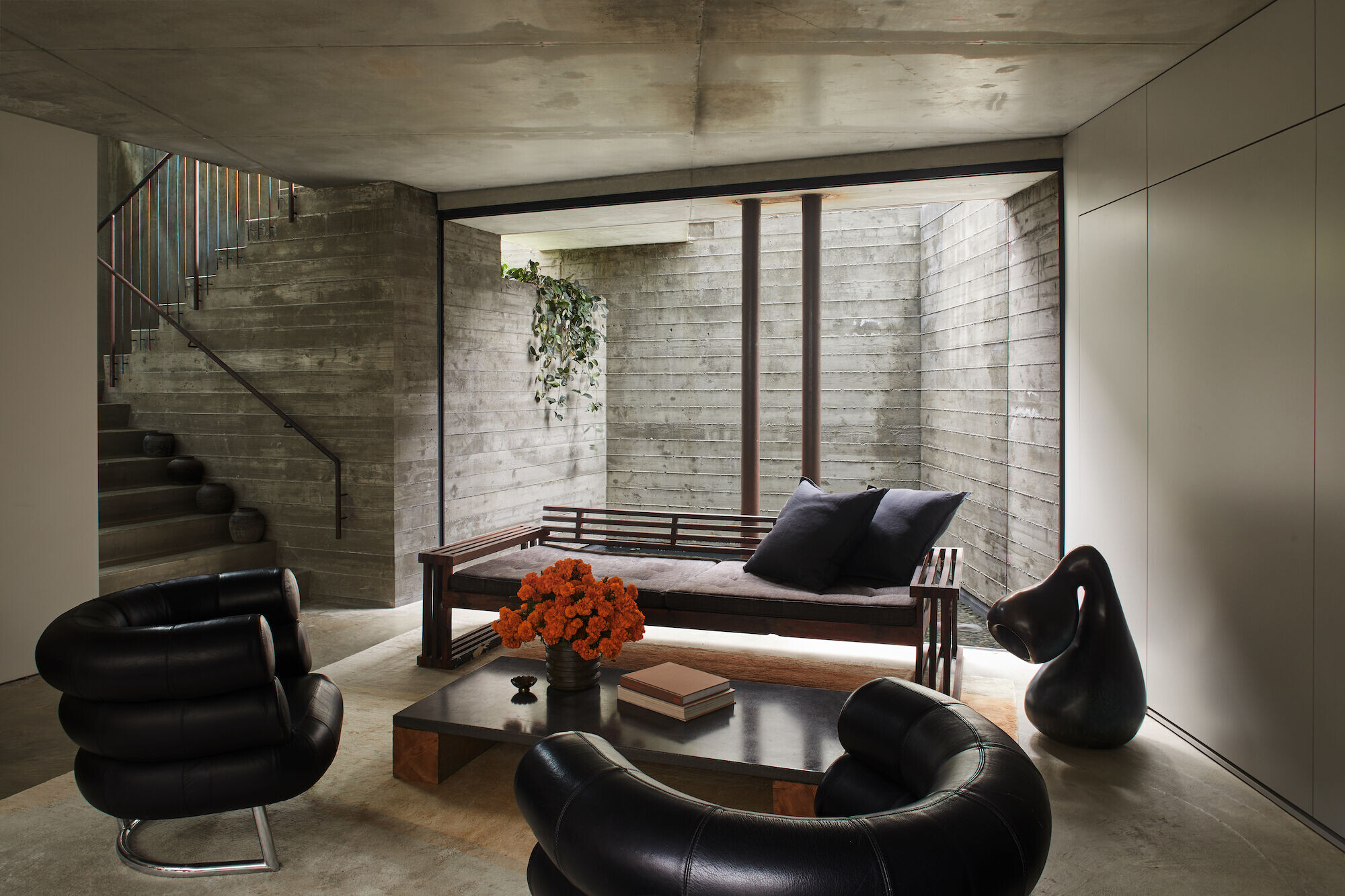 Despite abutting streets on its three sides, the ground floor (housing a living room and kitchen) provides a sense of privacy through the apt use of foliage, creating a wall of greenery surrounding the house. An infinity pool levelled with the floor curves at the back of the house and adds to the tranquillity. As the water from the pool cascades to the sunken floor below, the two levels get poetically connected.
As a tribute to the site's historic railroad past, the two-storey guesthouse features steel and wood as materials, with a hydraulic aeroplane hangar door connecting the outside to the inside. The steel railing along the staircase, left to rust and the main bedroom with charred plaster walls reiterate the interaction between architecture and nature.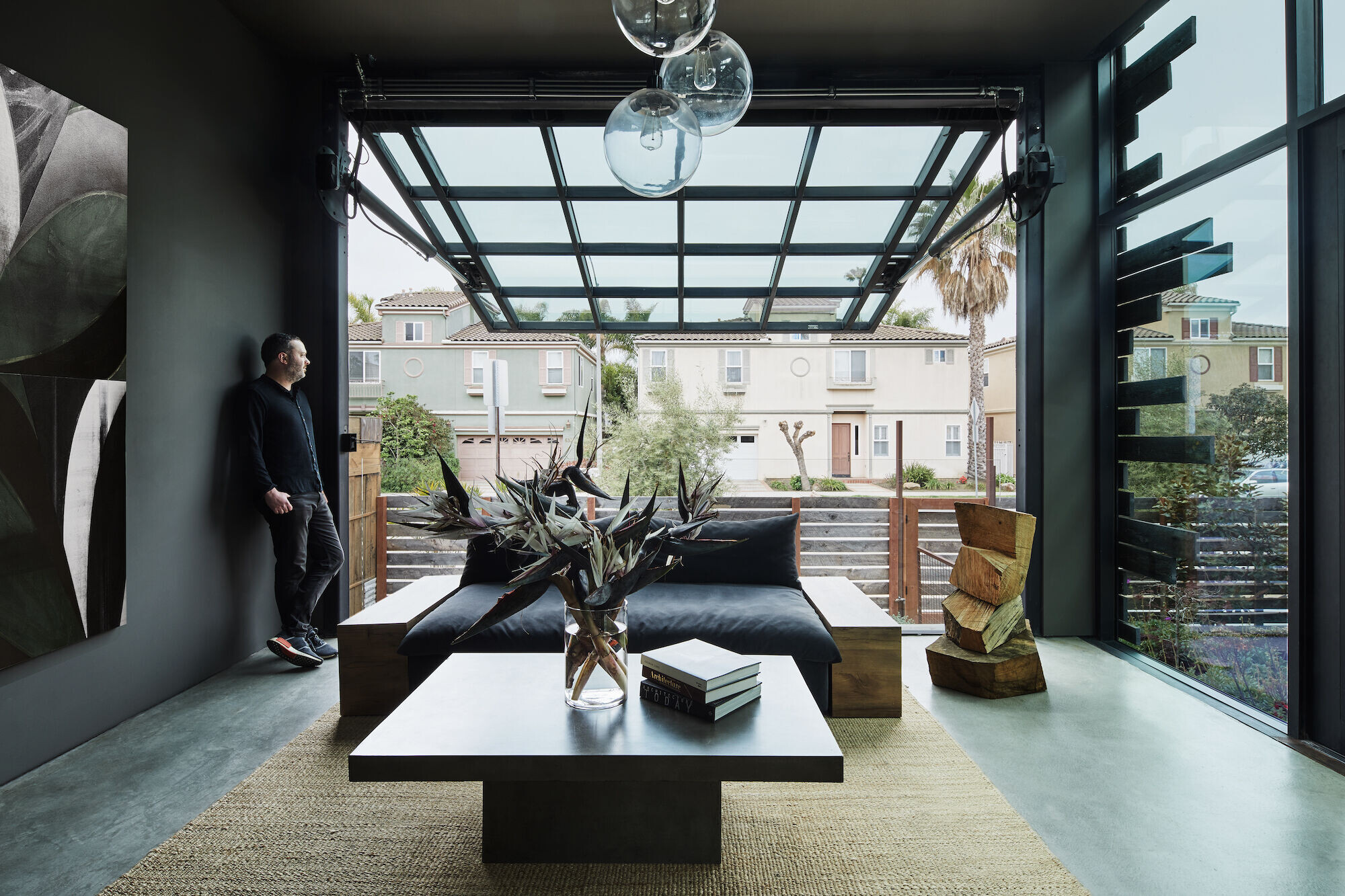 Thus, the two volumes together, their architecture, materiality and details evoke a poetic sensuousness.